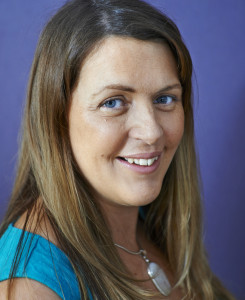 I'm a highly experienced and qualified Crystal Therapist, KaiAmea Practioner, Reiki Practioner and Holistic Teacher.
From an early age, I have been a keen collector of crystals, rocks and minerals. I would often go out with my geologist chisel and hammer and collect fossils and quartz crystals.
After a number of years of experiencing and exploring my own spiritual journey, I found meditation and Reiki. This helped me to become grounded and find inner peace and gave me focus.
It was during this time that I read a meditation book and came across a Tibetan symbol, which is mounted above the temples in Tibet. This symbol translated means 'Intrinsic Space' which is to 'create space within'.
This symbol resonated with me.
At that particular time in my life, I was looking to create space within myself and found that energy work and crystals helped me to do this. From that moment the idea of 'Intrinsic Therapies' was born and this symbol is my business identity.
During my time of self-development and spiritual ascension, I decided it was time to develop my passion, knowledge and skills with Crystal Therapy. After a lot of researching, I found a great school at KaiAmea.
I undertook a two-year Crystal Therapy diploma which is accredited by the Open College Network, to become a qualified Crystal Therapy Practioner.
I provide Crystal Therapy, KaiAmea Energy treatments, Reiki treatments, talks, one-day workshops and courses.  You can visit my crystal stall at a number of events, markets and festivals throughout the year.  Keep an eye on my website, Facebook page and Twitter for up to date information.
I pride myself on empowering, you the individual, to create your own
space within and to find your own spiritual awakening.
Natasha Crompton