discover crystal therapy…
create space within…
reduce stress…
find balance…
Helping you to raise your energy levels, bringing balance
to your life and empowering you to find your own spiritual path.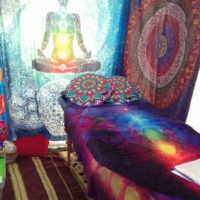 Therapies
Crystal Therapy is a non-contact energy therapy. Lie back, relax and get in touch with your body's energies so you can leave feeling refreshed, restored and de-stressed.
Workshops & courses
If you have a passion and awareness of crystals and would like to further develop your knowledge and skills then come along to my Intrinsic Crystal Therapy one-day workshops.