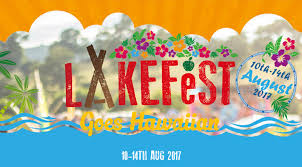 Hey crystal fans and festival goers!
I am doing my first big festival this year at Lakefest 2017 which is held at Eastnor Castle in Ledbury from the 10th-14th August.  I am so excited!  I went to this festival when it first started six years ago and each year it has become bigger and better.  A great family friendly festival with all sorts of activities and fun for all ages, along with some great line ups including the 'Charlatans' and 'Feeder', a large range of ciders and a secret Ibiza dance tent for those who want to carry on into the night.
I will be having my own marquee selling my beautiful selection of crystals, crystal jewellery, Himalayan Salt products and I've added to my collection with an amazing selection of bags from Nepal, Elemental scarves, dreamcatchers from Bali and much more.  I will also be offering Crystal Therapy mini taster treatments for all those festival goers who need some time out to relax and feel refreshed and restored ready to enjoy their festival experience.