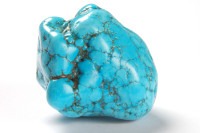 Wild Women Event 30 July 2015
Please get in touch via email info@ChrisoulaSirigou.com and make sure to commit yourselves well in advance by booking your space in our next Celebrate LIFE Circle with Wild Women on Thursday 30 July 7.30pm.
Bringing awareness about creating opportunities for heartfelt communication in family, in business, in the world and enjoy being in the flow of life, immersed in the energy of Turquoise – our next colour to explore.
I will be bringing my Turquoise Crystals and talking about crystals for Summer.  We shall be looking at Chakra balancing with the support of Colour Mirrors bottles and essences. It is truly magical!
Each person will receive a Turquoise goodie bag from me.
Come and be part of such a unique experience!